Fumite OPP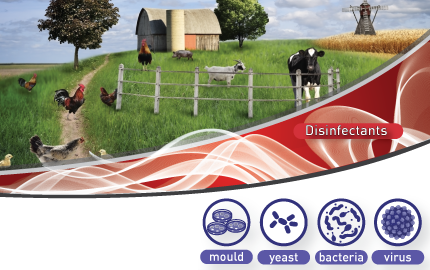 Disinfectant Smoke Generator 
Hygiene Safety for Animal Health, Crop Protection and Public Health
Contains: 2-Phenylphenol
2-Phenylphenol is a general surface disinfectant used in domestic, agricultural, commercial and industrial premises.
Why use Fumite™ OPP smoke generator?
Fumite OPP is a dry disinfectant smoke, which is effective against bacteria, mould, virus and yeast.
As the disinfectant smoke disperses the active ingredient comes into contact with all surfaces in the room and thereby treats both surfaces and air.
Reduces airborne and hidden contamination sources which will prevent recontamination
Allows disinfection of surfaces without any corrosion risk
Provides disinfection of surfaces in production and storage rooms without requiring subsequent rinsing
Reduces disinfecting handling costs
Low residue level
Quick, easy to use application
Pre-dosed tins with uniform dispersion
Safe for operators with limited exposure
Lower quantities of biocide are required than to spray the same area
Where to use Fumite™ OPP smoke generator?
Farms
Poultry sheds
Hatcheries
Animal breeding facilities
Kennels
Empty food and feed areas: treatment of surfaces (excluding feed bins) and equipment
Silos
Storage areas
Greenhouses
Domestic
Industrial and commercial premises
Pre-dosed Tins:
Generators are available in various tin sizes to cater for different treatment areas:
●20g   ●30g   ●60g   ●100g   ●200g   ●400g   ●500g   ●1000g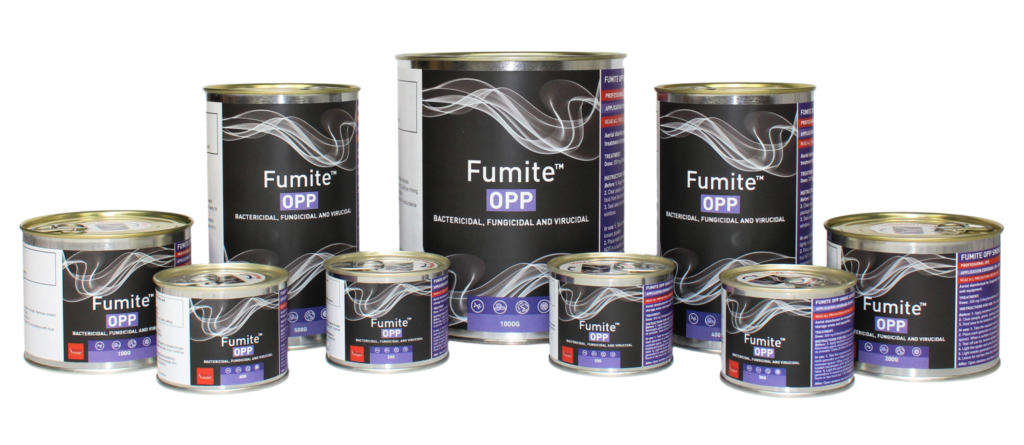 Approvals and Authorizations
The use of Fumite™ OPP Smoke Generator may be subject to local regulation and a registration may be required.
Please check with your local authorities or contact us to know more about the registration in your country.