Looking to grow your business at PestEx 2022?
March 9, 2022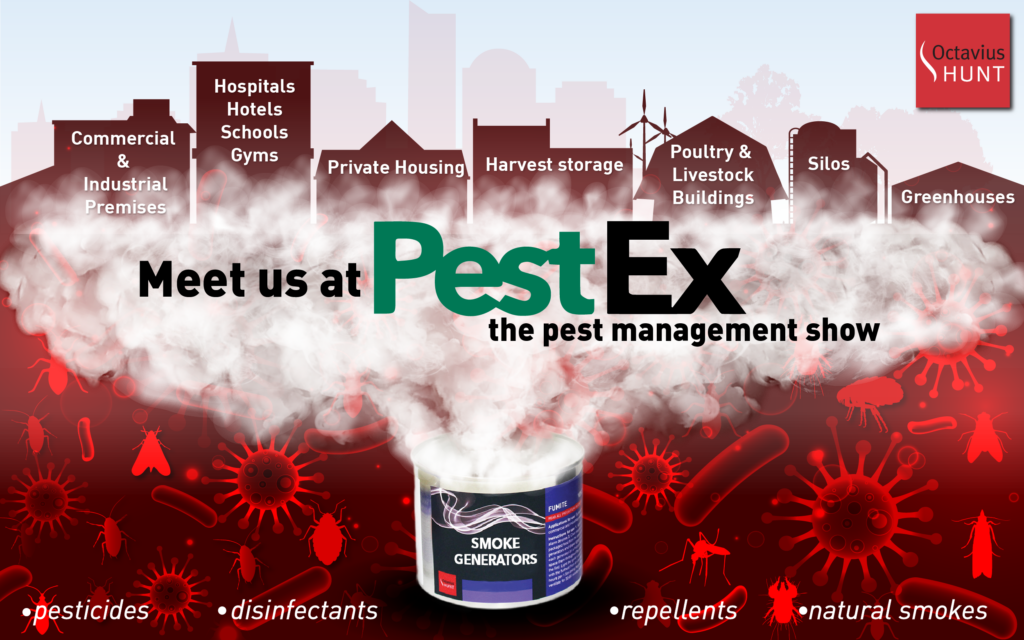 Dear Partners,

We are glad to announce that the Octavius Hunt team will be attending the PestEx event to be held at Excel, London from the 16th until the 17th March 2022.
Our Managing Director, Nick Dale, is looking forward to answering any questions you might have about our low-residue Smoke Generators / Fumigators – the most cost-effective and fast method of treating pests or diseases in any enclosed area – and help you determine which products are best suited and meet your customer needs.
Please ensure you contact us to arrange a meeting if you have any ideas or requirements for new products including different sizes for our current pesticide and disinfectant smoke products.

In the meantime, if you have further enquiries or you are looking for a manufacturer that can help you grow the value of your brand, then please feel free to contact us to find more details about private labelling and the development of your own pesticide, disinfectant or natural repellent smokes.