Actellic smoke generator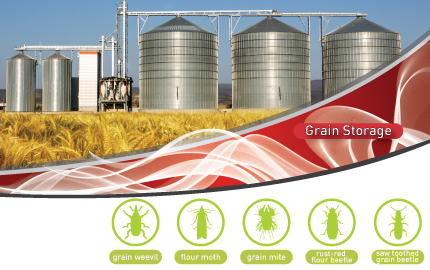 Contains: 22.5% pirimiphos-methyl
Actellic smoke generator is a broad-spectrum organophosphorus insecticide that gives both knock-down activity and long-lasting protection against invasion by a range of insect pests in grain stores.
Actellic is potent against a wide range of pests in inaccessible areas, with well-proven efficacy throughout the world, ensuring full harvest protection.
The Actellic smoke generator is effective against:
rust-red flour beetle
saw-toothed grain beetle
grain weevil
flour moth
grain mite
Where to use Actellic Smoke Generator?
Our smoke generators are suitable for use in silos, rooms, freight containers and wagons used for the storage, transport, and preparation of processed foods.
They are also used for the transport and storage of malt, oil, and raw cereal grains (wheat, barley, oats, triticale, millet, sorghum, buckwheat, maize rice and rye).
Crop storage areas
Empty grain stores
Freight containers
Transport vehicles
Approvals and Authorizations
The use of Actellic Smoke Generator may be subject to local regulation and registration may be required. Please check with your local authorities or contact us to know more about the registration in your country.